OVERVIEW: This was an industry project at CIID in collaboration with the LEGO Future Lab, Denmark to create visions on the future of play through provocative scenarios for year 2032 and BETA prototypes for year 2016.
BENEFITS
● The intentional actions of the child can have unexpected consequences, fueling storytelling and keeping the child engaged. (E.g. the water that the child adds to a context happens to have a shark swimming in it. The child can then imagine what effect the presence of this shark has on the sail boat).
● The child can learn by observing the interplay between the simulated virtual content and the physical space of toys. (E.g. The child may see that pushing the boat against the current is harder; it can then learn how to use wind/waves to their advantage).
● Improve child's understanding of what they build as something in "real size". (E.g. The child can see what it means to live inside the house just created. What does the view from the windows look like?).
VISION
We created contextual prototypes to communicate opportunity scenarios for the future in the year 2032 and beta prototypes for the year 2016.
The theme reflects a vision of an empowered self where digital narratives interweave with our daily lives seamlessly. It illustrates scenarios where the interplay between objects, environment and ourselves is alive with fantastical possibilities. We interact as fluently with virtual characters and events as with real ones. Our senses and imagination augmented, we can transpose ourselves into other bodies and perspectives. Information and organisms are embedded in physical space, making us more aware of the nature of the space itself, as well as creating imaginary storylines that interweave with our day-to-day lives.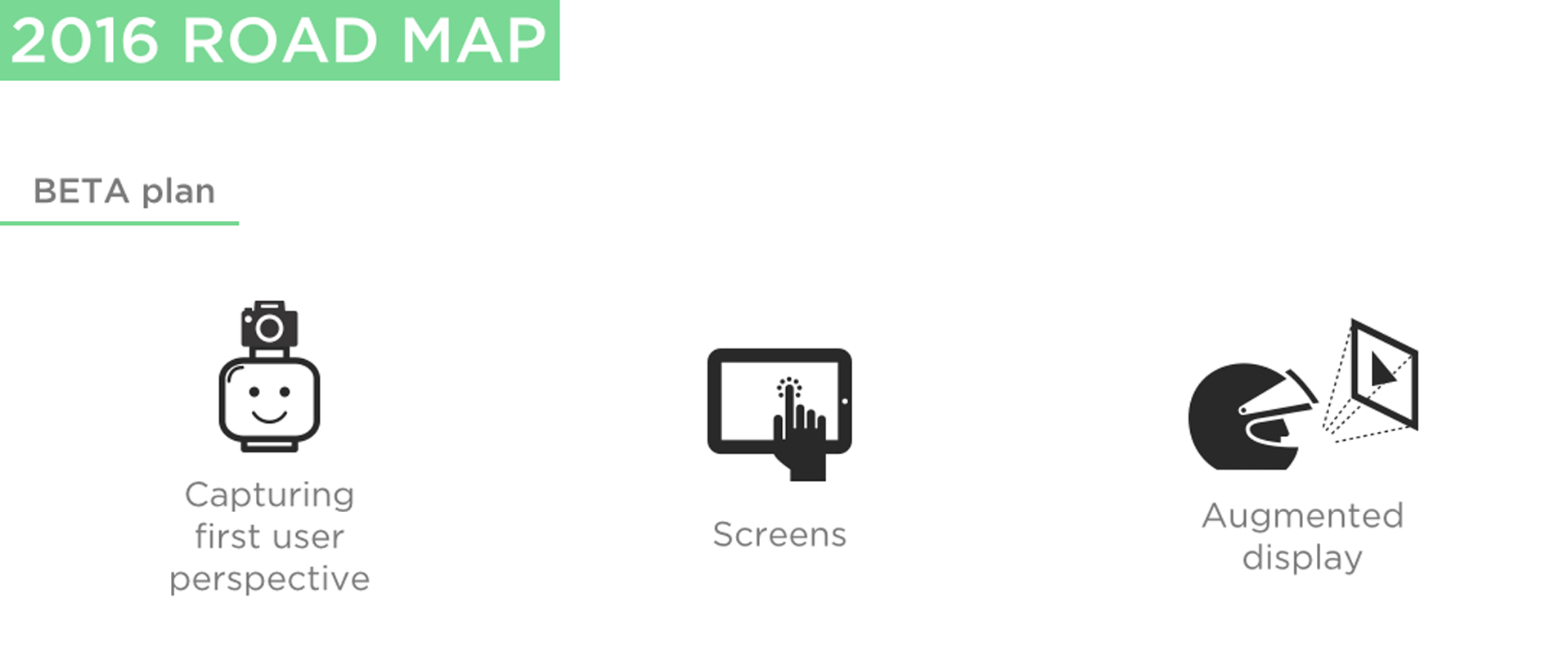 WE CAN NOT ONLY AUGMENT OURSELVES, OTHERS AND OBJECTS WITH FANTASTICAL CREATIONS, WE CAN EVEN REPLACE SOMEONE OR SOMETHING WITH ITS BACKGROUND, MAKING THEM SEEM INVISIBLE TO US. THIS ALLOWS FOR AMAZING GAMES THAT TRAIN OUR SENSE OF HEARING AND SMELL.
Further details of this project are under NDA.